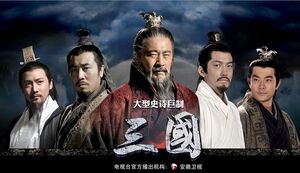 "The Hundred Years War..."
Romance of the Three Kingdoms is the second television series adaptation of Luo Guanzhong's famous novel of the same name. Directed by Gao Xixi, the much anticipated series has a budget of over 100 million RMB and is due for release in 2010. The series will feature a total of 95 episodes.
Cast
* Cao Cao: Chen Jianbin (confirmed)
* Empress Dowager Bian: Shui Ling (rumored)
* Liu Bei: Yu Hewei
* Zhuge Liang:Lu Yi
* Zhao Yun:Nie Yuan
* Diao Chan:Chen Hao
* Sun Shangxiang:Ruby Lin
* Xiao Qiao:Zhao Ke
* Da Qiao: Liu Jing
* Zhou Yu: Victor Huang (rumored)
* Guan Yu: Yu Rong Guang (rumored)
* Lu Bu : Peter Ho
* Dong Zhuo : Lu Xiao He
* Sun Quan : Zhang Bo
* Sun Ce : Sha Yi
* Role Unknown as of yet: Betty Sun
Deviations from the Novel
The novel begins with the "Peach Garden Oath" of Liu Bei, Guan Yu, and Zhang Fei and ends with the fall of Wu and the reunification of China by the Jin Empire, while Gao has stated that the series will begin later with Cao Cao's failed assasination attempt on Dong Zhou and will end sooner with the death of Wei minister Sima Yi.
Other cast
Parody
DVD For Sale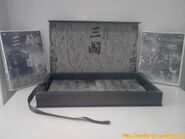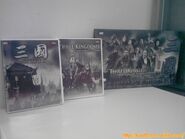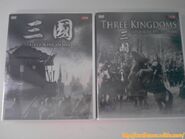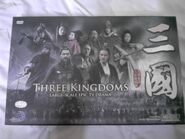 This product is now on sale, starting in 28, March, 2011. If you are looking for this original product, you may reffer to the policy before purchase from the admin or here.
Item name: THREE KINGDOMS Large-Scale Epic TV Drama